Customised Cloud Software: ERP – CRM – CMS
Planning – Reporting – Cash register
✔ Software bundling
✔ No more retyping
✔ OS-independent
✔ Professionals at your service
✔ An agile and flexible application
✔ It adapts to your needs
MCA Concept is a developer of optimised solutions for all businesses, from artisans to large businesses and SME-SMIs. Founded in 1996, MCA Concept has been able to evolve over the years and adapt to the market in order to provide simplified solutions that meet the needs of today's businesses.
Main versions of our software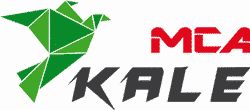 Suitable for large businesses
– Ideal for enterprises having well-defined positions with different access levels according to user roles.
– More advanced modules as planning and reporting.
The different versions of our software all have a common module base. Main modules are ERP, CRM and CMS. In addition to these basic modules, we also provide the shop and its management.
ERP manages all the enterprise's financial flows, starting with purchases from suppliers, inventory management and sales. But it also manages the financial aspect of human resources.
CRM, for its part, allows you to capture, process and analyse information from customers, suppliers and employees.
CMS is document-oriented, used for their creation and dynamic updating. It also allows you to generate reports and statistics.
These main modules, as well as secondary modules such as planning, reporting and tracking, are all interconnected and communicate perfectly.
Although the different versions of our software have a common basis, our experience over the years and the specific demands of our customers in certain areas have led us to specialise our software according to the different trades. As a result, we have developed software dedicated to specific professional fields.
We currently offer a range of software packages for the trades listed below.
[{wpml_trans_unit_135_0_0_0_-1_0} social_network="{wpml_trans_unit_135_0_0_0_-1_1}" url="{wpml_trans_unit_135_0_0_0_-1_2}" _builder_version="{wpml_trans_unit_135_0_0_0_-1_3}" _module_preset="{wpml_trans_unit_135_0_0_0_-1_4}" background_color="{wpml_trans_unit_135_0_0_0_-1_5}" global_colors_info="{wpml_trans_unit_135_0_0_0_-1_6}" follow_button="{wpml_trans_unit_135_0_0_0_-1_7}" url_new_window="{wpml_trans_unit_135_0_0_0_-1_8}"]facebook[/{wpml_trans_unit_135_0_0_0_-1_0}]