Our digital transformation consultants
MCA Seed Academy has been designed to meet the challenges posed to companies by the digital revolution.
A successful digital transformation is the key to :
– increased efficiency,
– for optimum working comfort,
– a transversal vision of management and marketing,
– an increase in turnover.
To help you with your digital transformation project, our two consultants Sophie Amez-Droz and Pietro Bongiovanni will bring you their knowledge of the various digital solutions available to you as well as their technological and managerial expertise.
With a single credo: it is not up to the company to get within the reach of digital technologies, but rather the other way around.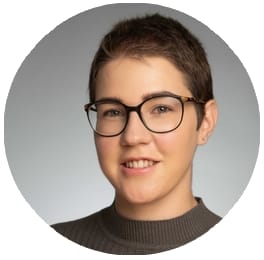 Sophie studied humanities and social sciences at university, specialising in French language and literature, information and communication sciences and sociology. She has also validated knowledge in cognitive sciences.
Through her studies, she realised that the digital transformation represents a great challenge for future generations.
Since then, she has joined MCA Concept where she applies the knowledge acquired during her studies to digital transformation.
Her mission is to help people realise their full potential for a peaceful future.
Her values are benevolence, support and discretion.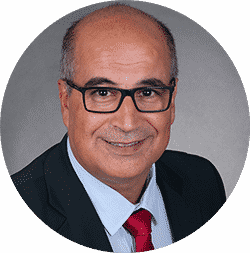 Pietro Bongiovanni is the founder of MCA Concept. He created this company in 1996. MCA Concept develops management software for SMEs.
His years spent in SMEs in the Swiss and European economic fabric give him experience in digital transformation and implementation processes.
Pietro is socially involved in several associations and foundations, such as:

Digitalisation of internal processes
Our experts have a solid knowledge of the business environment and of digital solutions.
Sophie Amez-Droz has an expanded vision of digital and information transformation thanks to her multidisciplinary studies in communication and cognitive sciences. Pietro Bongiovanni has been assisting companies in their digitalisation process for many years, whether they are large groups, foundations or even SMEs and craft companies.
The professionalism of our consultants and their real passion for new technologies feed their knowledge of the new technologies market, be it for new tools and software or new uses. These concern not only the emerging agile management systems, but also the new purchasing paths of prospects and future customers.
Their knowledge of the business environment enables them to analyse all internal processes, from manufacturing to marketing, from accounting to human resources management, with a fresh and expert eye. Among other things, Pietro Bongiovanni is part of a foundation that helps entrepreneurs from all walks of life to exchange experiences.
They will be able to demystify the digital world by proving to you that simple but effective solutions can quickly be put in place.
They will offer you, in line with your specifications, personalised and cross-functional solutions.
Our consultants will know how to juggle between your expectations, those of the market and those of your customers to find you the new technical tools and adequate software solutions.
And the human in all this?
Some visions of the digital revolution taking place in our societies may frighten many people. Especially when they touch on the relationship between man and machine and underline the fact that humans are being dethroned and replaced by digital technology.
This is by no means our vision of the digital transformation of companies.
First of all, digitalisation saves time and offers better comfort for employees. Repetitive, often daunting tasks can be automated.
In addition, software solutions such as integrated management software packages (ERP) provide a cross-functional vision of management, which is often lacking in our companies. There is no longer any compartmentalisation between services; links are being created between manufacturing, marketing, accounting, etc.
Far from being a dividing factor, the arrival of new technologies within a company gives rise to real teamwork. They smooth out internal pyramidal structures, which are sources of differentiation and even conflict. Depending on the needs, it is possible to move fairly quickly towards collaborative work involving everyone in the success of the company. A new motivation thus affects all internal departments.
During our audits, we meet all your employees, we move forward together towards greater competitiveness, without ever forgetting the human side, quite the contrary.
This ability to listen, to relate and to adapt has always accompanied our consultants.
You will have by your side people eager to share their experiences, solutions and expertise to help you succeed in this digital revolution by combining gentleness and efficiency.