Project management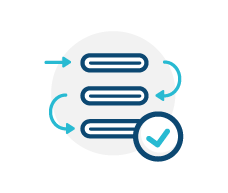 An assessment of the processes in place: How long does it take you to produce a quote ? How many people are involved in the sales process from quotation to invoicing ? Do you find it easy to follow up on quotes ? How long does it take you to raise a quote ?
The analysis of the quotation processes in your company will tell you whether your sales process needs to be completely redesigned, whether there are areas that can be improved, or whether everything is working perfectly.
Depending on how your business operates, digitisation and automation of certain processes, for example, could save you time and make life easier for your employees. The important thing is to ensure that the process works in the most optimal way for your business.
MCA Seed Academy offers training courses so that you can analyse the processes in your business and learn about the different methods and solutions available to you to restructure and simplify the processes if necessary.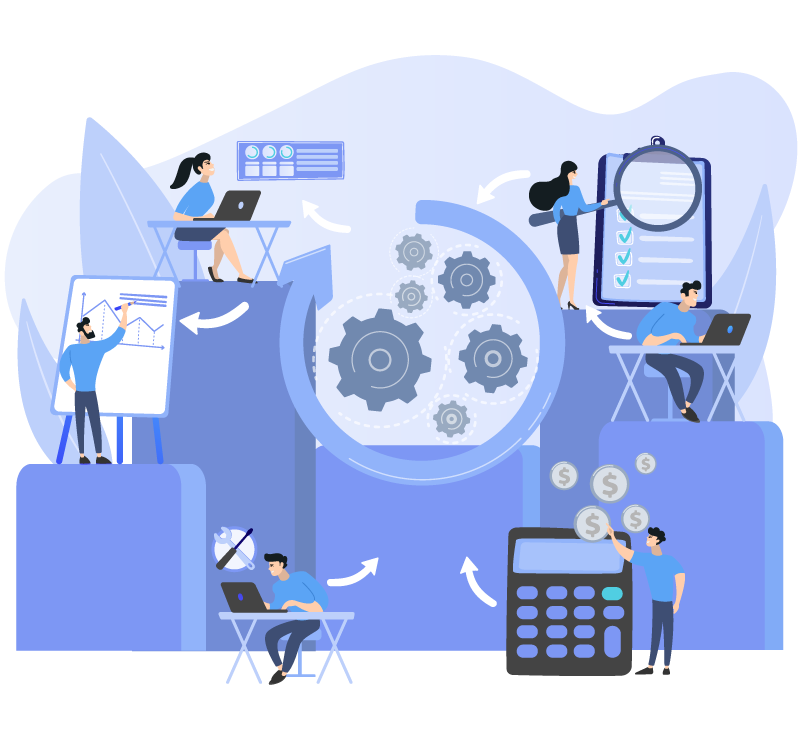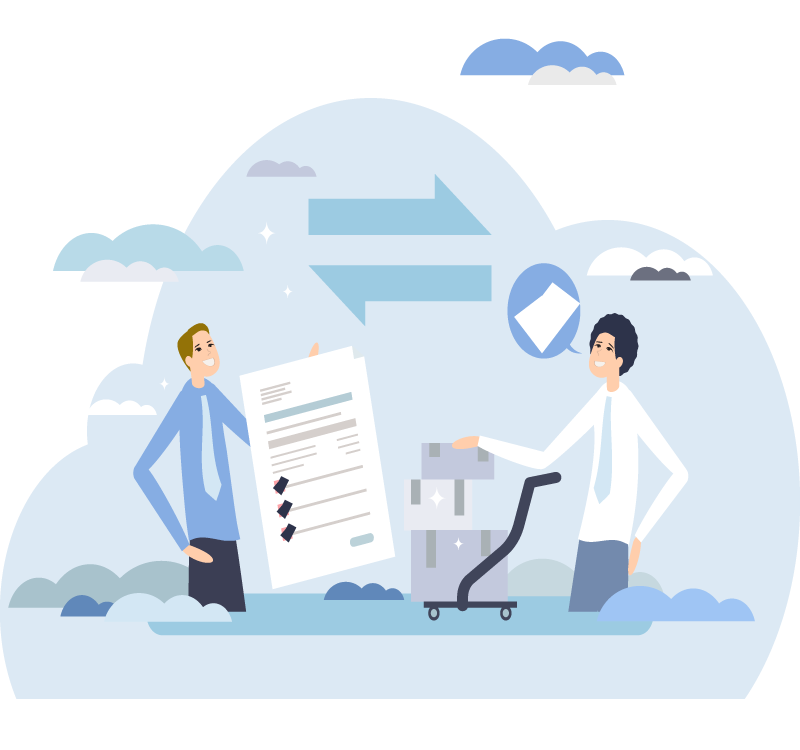 An assessment of the processes in place: How many people are involved in your procurement processes ? How long does it take to create an order form ? Do you find it easy to keep track of orders ? Do you have a real-time overview of your stock levels ? Are you often confronted with stock-outs or overstocking ?
Analysing the supplier order and stock processes in your company will allow you to estimate the efficiency of your supply chain. Perhaps some processes could be improved, or even the whole supply chain.
Controlling stock levels, for example, could be supported by automated processes, helping you to maintain stocks in line with customer demands.
Through the MCA Seed Academy trainings, you will master the management of your supplier orders from A to Z by setting up the right processes for a simple but optimal management.
Request a training course
An expert will contact you as soon as possible
Implementation management
A new process must be carefully thought through before it is implemented in a company. It is important to ensure that it is designed to be effective while remaining within the bounds of what is feasible.
The preparation of new processes starts with the design of the process with the definition of what it has to accomplish, the different steps that make it up, the people involved in these steps and the tool(s) used in the realisation of this process. For the sake of clarity, the process is shown in a flowchart. Deadlines are set for implementation according to need and feasibility.
Once the basic plan is in place, the process is implemented and tested. An analysis of the process is needed to judge whether adjustments need to be made to make the process as simple and efficient as possible for all involved.
To ensure a smooth implementation in your company, training courses will teach you about the steps to be taken, the planning and analysis of processes and the aspects to be kept in mind.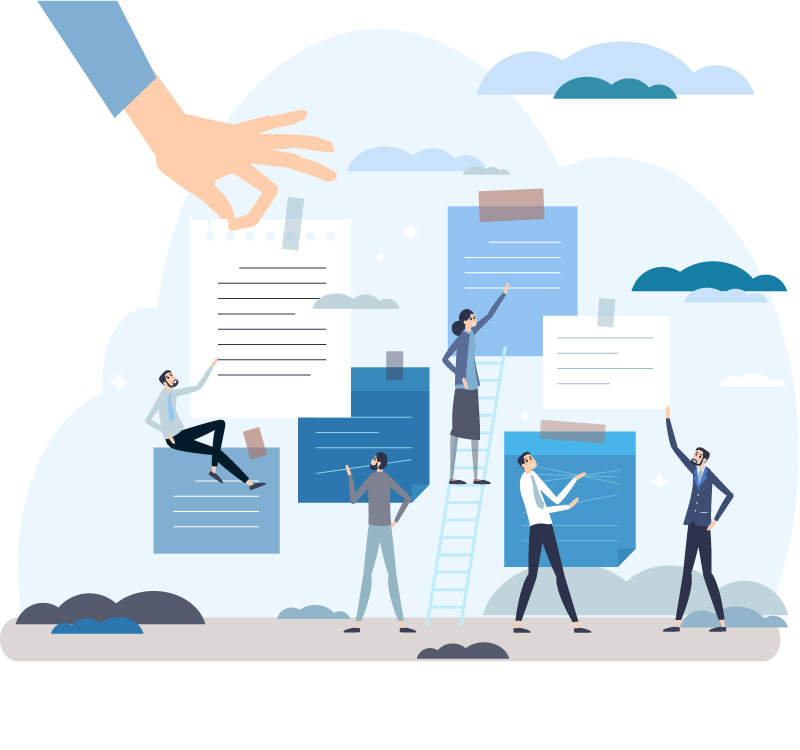 Management of supporting documents
During transactions, your company must manage various documents and information in addition to invoices, such as prospectuses, instructions for use, or other documents related to the object concerned by the transaction.
If you buy an electric bicycle, for example, in addition to the administrative and financial documents you will have a document concerning the type of battery used by the vehicle.
You may also have to go through online pages for communication with manufacturers that require passwords. This means that in addition to the ancillary documents related to the product, you have sensitive information to manage.
Therefore, you should ensure that you have an effective method of classifying, processing and archiving any documents that are ancillary to your transactions, in order to avoid the accumulation of physical documents on your premises or the waste of time caused by misfiling.
The management of ancillary documents can be facilitated in particular by DMS, i.e. the management of documents in dematerialised form, backed up by automated processes for the filing and processing of each document.
Training will help you set up a simple but effective system for managing your supporting documents so that all your transactions run smoothly.
Follow-up of advance payments and invoices
An assessment of the processes in place: How long does it take you to create an invoice ? How many people are involved in the billing process ? Are you accumulating unpaid bills ? How long does it take to raise an unpaid bill ?
As with quotations, analysing the processes related to invoices and deposits within your company will help you to understand whether it would be beneficial to redesign your invoicing process, whether there are areas that can be improved, or whether everything is working perfectly.
If not already done, automating the dunning of unpaid invoices, for example, would help to reduce the number of unpaid invoices while saving time for administrative staff as they would have less handling to do.
To ensure that the processes in your company are optimised, you can benefit from training.
You can benefit from training that will teach you how to analyse the processes in place by providing you with a process map, and inform you of the various possibilities for improvement available to you.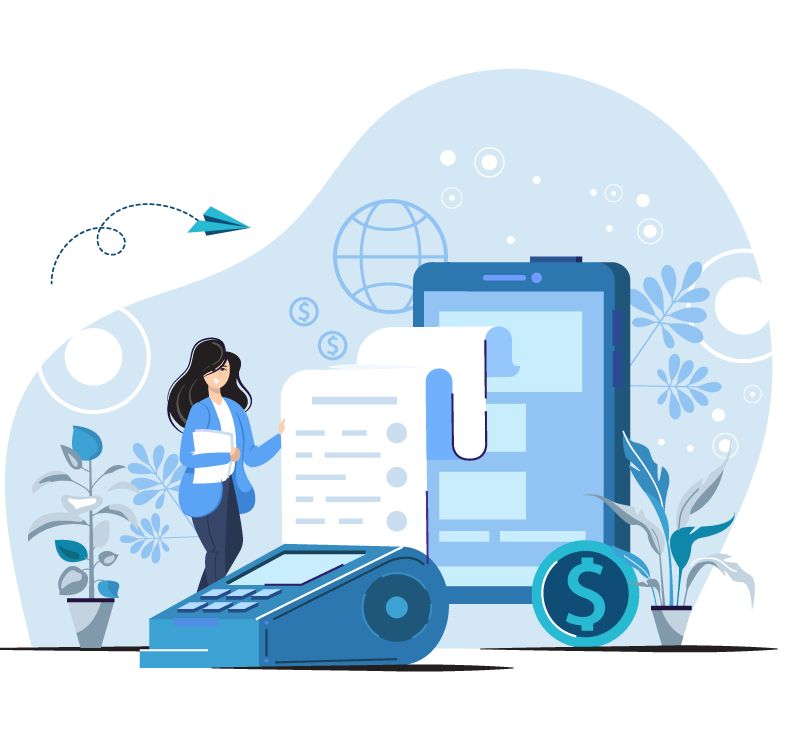 Request a training course
An expert will contact you as soon as possible